New Movies To Watch With Your Little This Year and How They Can Make You a Better Mentor
By:  Afifa Sharief
Our matches love to go to the movies together! There is nothing better than settling in with a tub of popcorn and your favorite treats, but sometimes the best part of going to the movies with your mentor is the conversations that you have after leaving the theater. This year's blockbusters have a lot of lessons for matches to go along with the action and fun. Read more about the new and upcoming movies below and how you and your Little may relate to the message behind the movie. We also have partnered with our friends at Allied Global Marketing to get exclusive tickets to movie and TV premieres this year for some of the movies below, so if you want to join the fun sign up to volunteer today.

Spider-Man: Across the Spider-Verse (PG) - June 2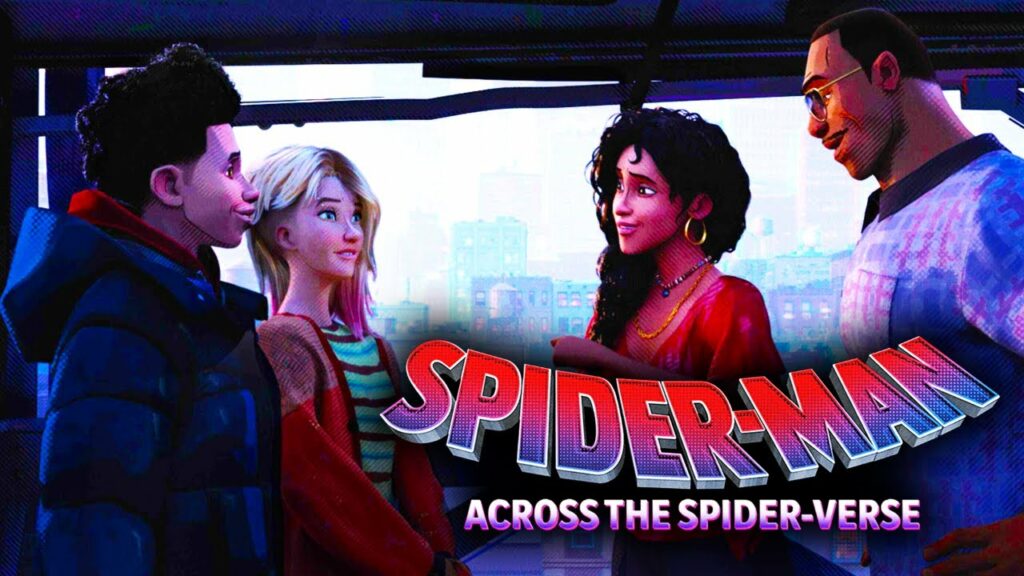 Miles Morales is your friendly neighborhood Spider-Man. He is a hero, but he's also just a teenager, struggling with what every other kid struggles with. Whether that be balancing school work and extracurricular activities, relating to his parents, or making friends at a new school. Sometimes, as a teen, you can struggle with expressing your emotions to others, for example, your parents. I remember as a little kid, I saw Spider-Man, and I wanted to be just like him, swinging from building to building. As I grew up, I realized that not all heroes wear masks; some are just people trying to do some good in the world. In the new movie from Sony, the main character Miles learns to relate to the other characters who are struggling with the same things as he is.
Mentors can help Littles going through similar struggles by being there to listen and help work through problems together. A lot of youths struggle with knowing they aren't alone. Most of the time, they think they are the only ones with a problem, but if they have someone there like a Big to talk to, it can be beneficial for their mental health since they'll learn that these struggles aren't unique to them and won't last forever. Just hearing a person out can go a long way, and lending your perspective and reassurance that it will all be okay can be transformative. Maybe you won't be able to swing from building to building like Spider-Man, but you can make a difference in the life of your mentee.

Transformers: Rise Of The Beasts (PG-13) - June 9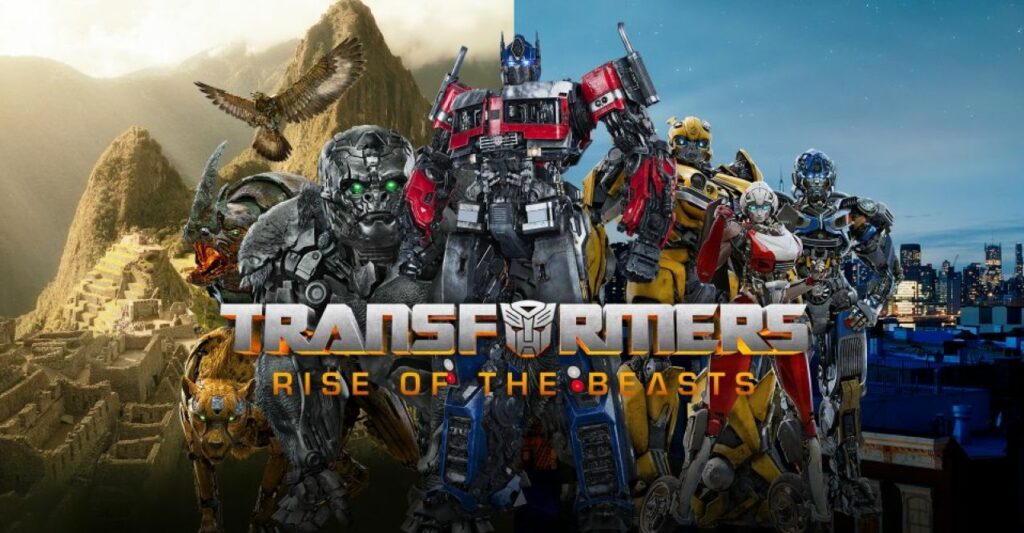 The next in the series of Transformers movies is out now! The Transformers are robots that can change into many kinds of vehicles. Even though each transformer has a unique set of skills, many of the characters in this movie aren't sure what their purpose and potential are and struggle with trying to figure out what form to take.

After seeing this film with your Little, you could talk about how its okay to still be figuring out what you want to be as you grow up. Just because you can change for others, doesn't mean you have to, and its important to feel good in your own body, even as it is changing. This movie may be a good time and full of action, but there are always lessons to be learned from anything you do together with your mentor or mentee!

The Flash (PG-13) – June 16

The Flash is a superhero with super speed. He jumps into action to save everyone he can acting quickly and decisively. In the movie, he has to deal with the negative effects of a pivotal decision he makes to try and change the past. This leads to many cascading effects, and new problems he wasn't expecting.

Bigs also jump in to help their Little out with any problems they have. You and your Little can talk about making responsible choices in stressful scenarios and how making irresponsible choices can lead to worse outcomes. Along with choices, you need to take responsibility for yourself and your decisions no matter what the outcome. Though you can't change the past like The Flash, it is still an interesting conversation to talk to your Little about what you might change if you could and what decisions you might make differently.

Elemental (PG) - June 16

The newest Disney and Pixar film is all about elements. Fire, Water, Land, and Air. The elements start out as seeming opposites and have little in common, but throughout the movie they learn to work together to save the village while becoming friends along the way.
This movie is about putting differences aside and accepting people for who they are Just because someone doesn't look or act like you, doesn't mean that you can't work together with them or be friends. In fact, learning to work with and love people who are different than you can expand your worldview and make you a better person living a richer life. Maybe you and your Little might identify as more of a fiery elemental or an earth one. Ask your Little what character traits they think you have and vice versa and get the conversation going!
Ruby Gillman, Teenage Kraken (PG) - June 30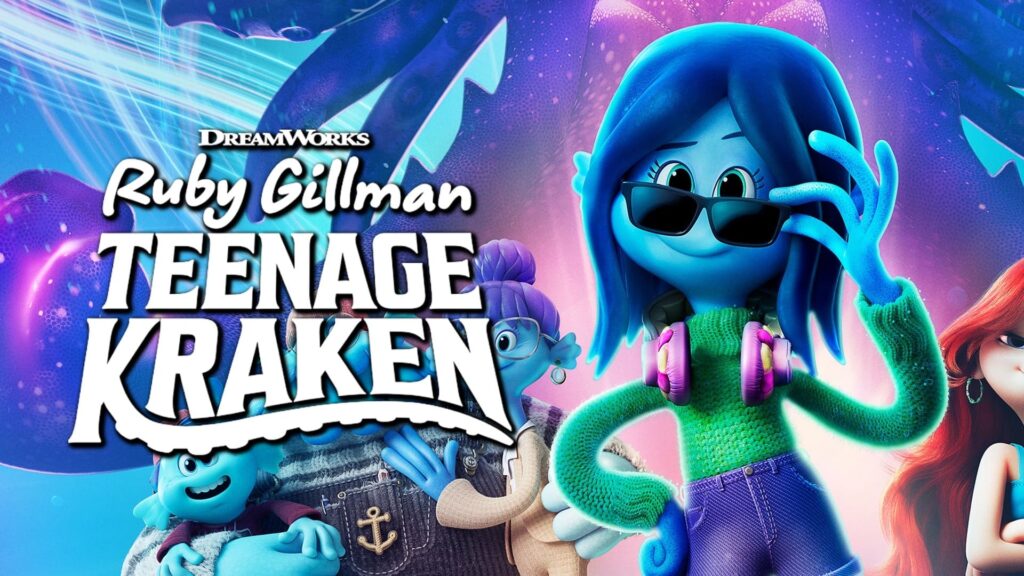 This new movie from Dreamworks is about a teenage princess who happens to be able to transform into a kraken! She struggles with her new powers and how to protect her friends while also living a teenage life.
After watching this together, you and your Little can discuss how to find the balance between having fun and managing your responsibilities. Further, you can talk about how to manage  stress. Sometimes it can be really overwhelming to handle the pressure of doing something new. How do you best handle stressful situations? Do you have tips and tricks you can pass along to your mentee?
Barbie (PG-13) - July 21
 Barbie had a seemingly perfect life until she suddenly began to encounter bad luck in her universe. So she decides to travel to Earth in the hopes that her life will become perfect again.
We know there is no such thing as perfection. Life isn't perfect and bad things will happen. But what's important is what your reaction is when they do. When you make bad decisions in times of rage, frustration, or despair, it might lead to some bad outcomes. You cannot avoid your problems when things do not go your way; you have to deal with them, or they will remain and become more difficult situations to deal with. Talk with your Little about what they think a perfect day would be. If something were to go wrong what would be your reaction?

Gran Turismo (PG-13) - August 11
This high-speed racing movie tells the story of a gamer who has the opportunity to become a professional race car driver. The hero has a lot of self-confidence issues because he has never touched a real race car, let alone driven one, but his coach helps him to get through it and succeed.

Personally, as a Little I struggle with confidence and having the right mindset sometimes. It helps to come from my Big saying, hey, it's ok, we can figure it out. And we do figure it out! When you and your Little watch this movie, they may be able to connect to the feeling of being anxious in new situations. As Littles grow, they will face so many moments of stress and uncertainty, and being able to discuss these feelings with a coach or mentor can go a long way towards helping them succeed.

The Marvels (Not Yet Rated) - November 10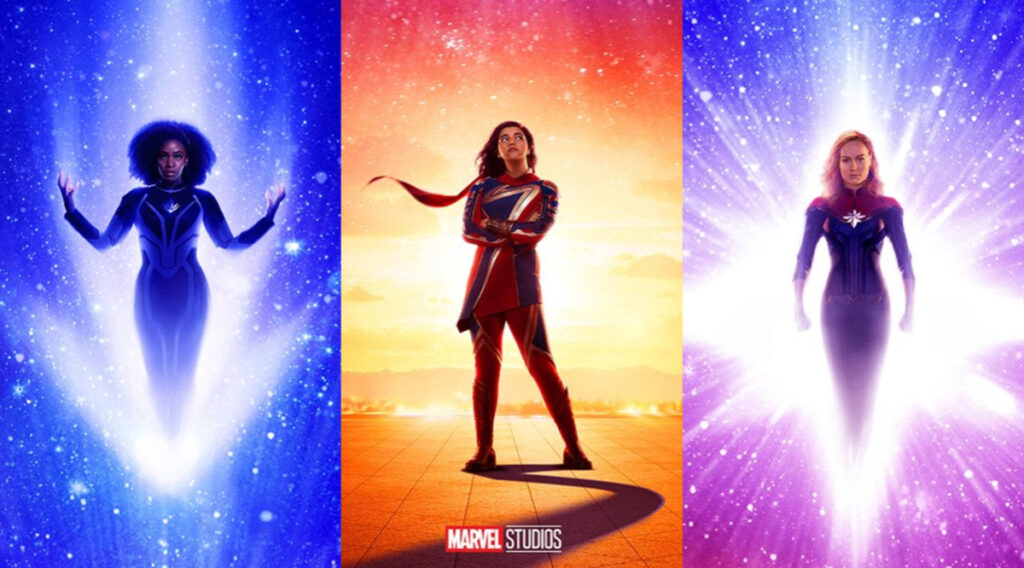 In this upcoming movie Captain Marvel guides two younger heroes to work together. Even though they come from diverse backgrounds and have different experiences, they combine their knowledge for the greater good.
This movie highlights the idea that working together, putting differences aside, becoming vulnerable, and asking for help are all positive things. Bigs can explain to your Little that teamwork is a wonderful thing because you can't accomplish everything on your own, and people with different backgrounds from you might be able to teach you about new things! Plus you can always ask for help without fear of being judged. Though this movie is still on the way, we know there will also be lots of great moments of women working together, so we're really excited to watch this one with our best friends!

Next Goal Wins (Not Yet Rated) - November 17
In this upcoming movie from Taika Waititi, a team who suffered one of the worst and most public losses of all time turns to an outsider to turn their luck around.

There are situations where a Little will feel like others are talking about them or they have publicly made a mistake. They might fear being judged by their peers or feel that their past mistakes define them. This movie, and you as their mentor can assure them that mistakes happen, but the only thing you can control is your future mindset and actions. Living in the past and replaying your mistakes over and over isn't going to help things. The only way out is through, and trying to better yourself is a great way to move on and move forward. A great conversation starter could be telling your mentee about a time you made a mistake and talk about how you worked to rectify it or move on from it.
I hope you and your Little can go to some of these new movies and talk about the messages in these movies and how you relate to them. There are a lot of other activities you and you Little can do too. All that matters is that your match has a great day together. And if you were inspired reading these and are looking to join the fun and meet your new movie companion, sign up to be a Big today.