10 Things To Do With Your Little in Chicago This Summer
By: Afifa Sharief
Chicago is one of the best cites in the world with so much to do! There is no better city to explore with your mentee, so I put together this list of neighborhoods and activities to get you started. You can read more about outings I've gone on with my Big here.

Millennium Park Not For Millenniums Only 
 A wonderful public park in the heart of downtown is Millennium Park. You and your Little can see modern architecture, landscaping and public art. The park is fun for all ages. I went when I was younger, and it's still a dope place to check out. There are a bunch of things you and your Little can do like snapping a photo by The Bean or getting sprayed by The Crown Fountain. The place is full of Chicago history, and you can discover more about Chicago and yourselves there. Check out some of the upcoming events at Millennium park here.
Chicago Theater Is the Place to Be
Chicago's namesake theater has concerts, comedic performances, and plays all year round. You can dance to your favorite artist or laugh your pants off. My first time there was going to concert, and I thought the roof would explode from the noise. I bet that you and your Little will find it to be a truly magical experience. To donate tickets to concerts and shows so that BBBSChi matches can see them together, email tickets@bbbschgo.org.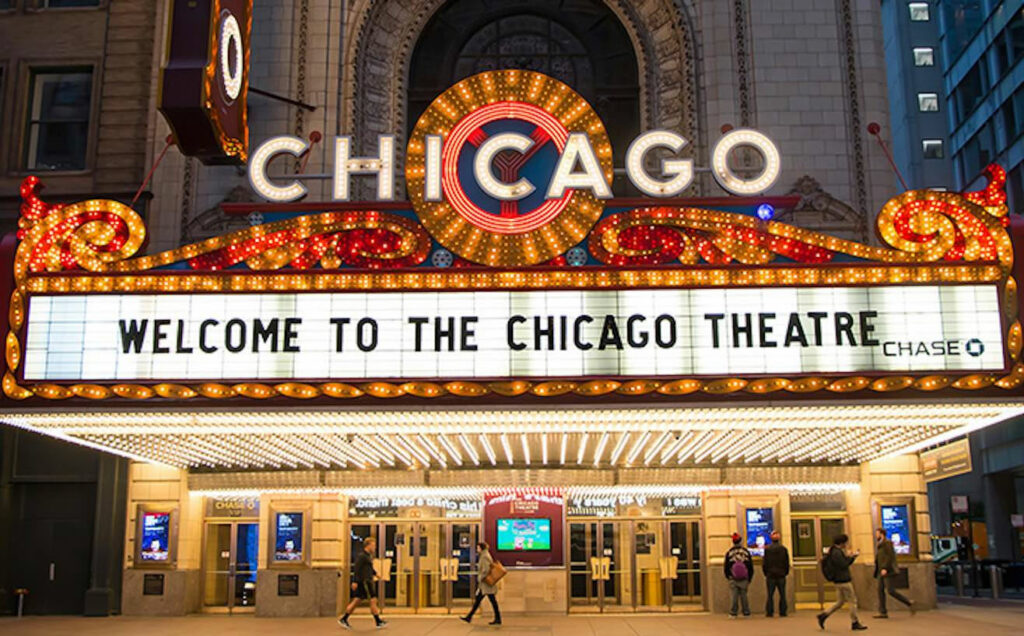 Watch the Cubs at Wrigley Field or the White Sox at Guaranteed Rate Field

BBBS matches love going to baseball games together! Wrigley Field is the home of the Chicago Cubs, one of the most iconic baseball teams in the world. And Wrigley Field is over 100 years old, first opening in the 1914 season. The White Sox call Guaranteed Rate Field their home on the South Side. I still have a ball from my first trip to Wrigley! If you want to donate your Cubs, White Sox (or any other sports) tickets so a BBBS match can watch a game together, contact tickets@bbbschgo.org!

Deep Dish For Life
Who doesn't love deep dish pizza? From the gooey cheese to the crunchy crust, it's the best and iconic feel-good Chicago food, and it is 10 times better to share with a buddy. You will be smiling and laughing as you eat deep dish pizza with your Little. Here you can find the best deep dish pizza options across the city. Which one is your favorite?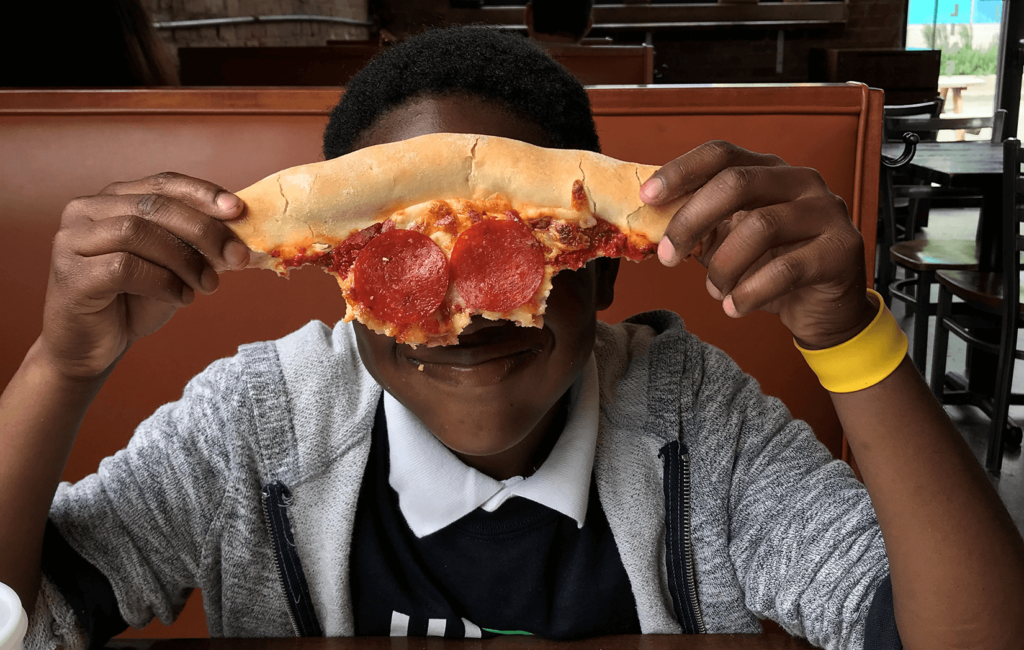 Navy Pier
Nave Pier is one of the most iconic locations in Chicago. At the top of the Ferris wheel you feel like you rule the world. Its scary in a good way. I thought I was going to fall at first, but I felt limitless at the top: almost flying like a superhero. You can be a superhero to your Little too! The Pier also has a wide variety of things to do such as carnival games where you can win your Little a prize they'll keep and use to remember the good times you had together. Take a look at some of the cool things at Navy Pier for your next trip.
Mind Blowing Murals On 16th Street
16th street murals in Pilsen showcase talent that is both creative and powerful. Your Little can experience art that's completely mind blowing, and you can be the person to help them discover a newfound interest. I went when I was 8 years old, and from that day, I knew I wanted to make art myself, and that has stayed with me through my life. Pilsen is an awesome neighborhood with amazing food too, so check it out and your Little might just end up loving it!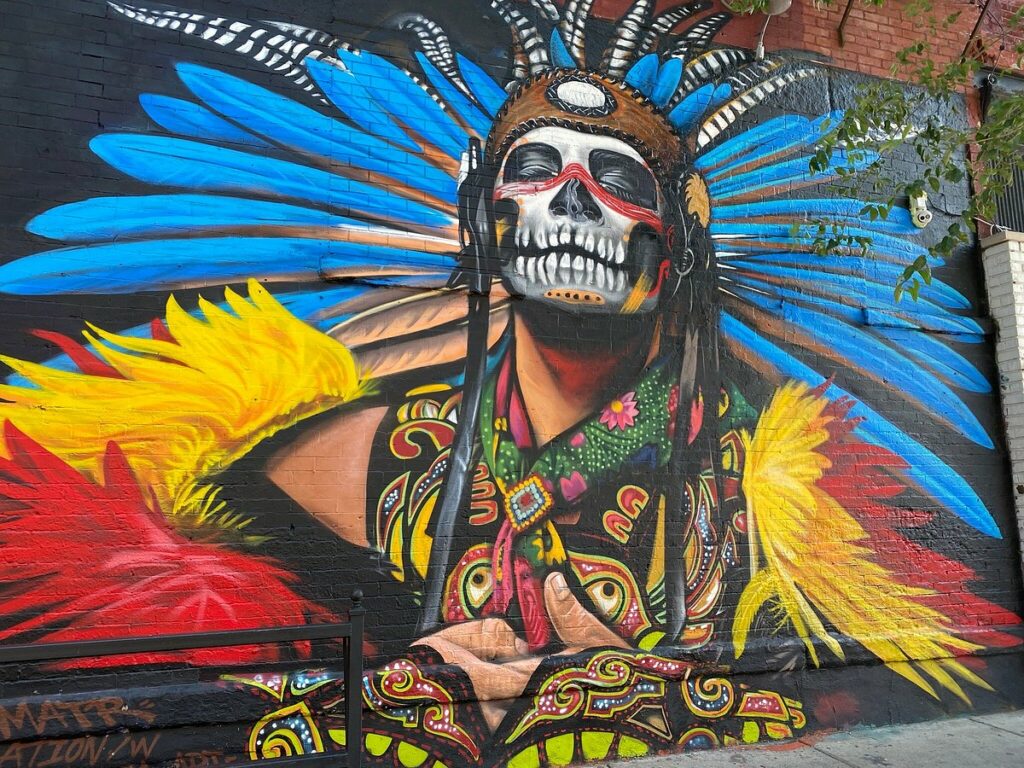 Riverwalk's River Of Fun
Chicago's Riverwalk has awesome attractions and amazing architecture. You and your Little can grab a bite or walk along the river and look at the buildings. You can even go into the water by renting boats or kayaks. When I went, I almost fell into the river, but I was wearing a life jacket. But unlike kayaking most of the cool things to see on the riverwalk are free to do, so it's a good way to have a great time together on a budget. Check out some of the upcoming Riverwalk concerts and art exhibits here.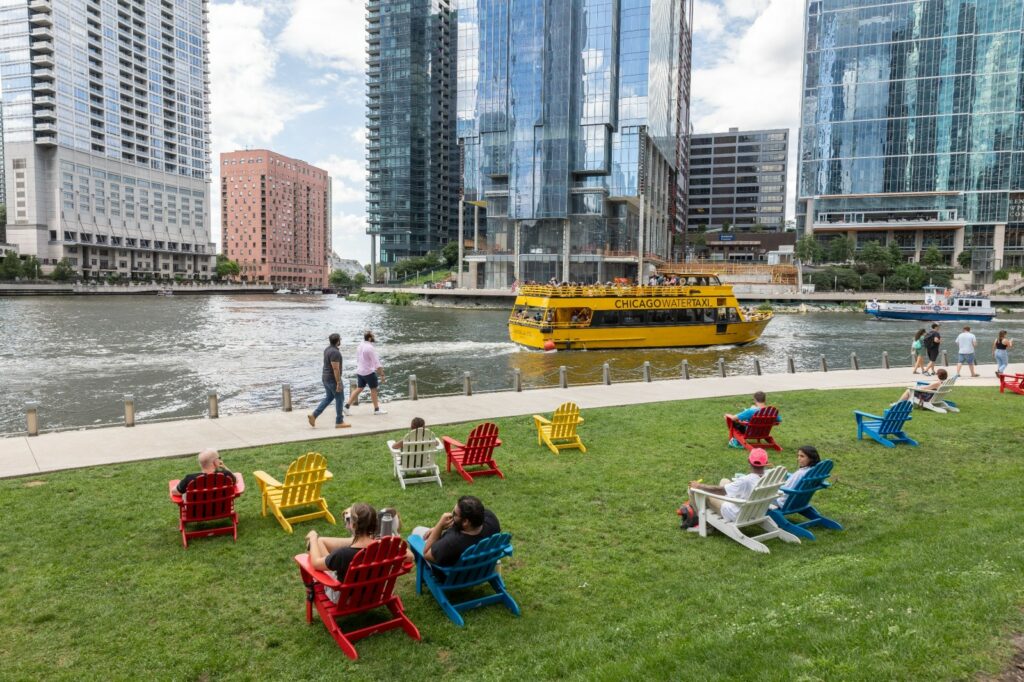 Maggie Daley Park Has Climbing, Golfing, and More

For adventures together try the Maggie Daley Park! From mini golfing to rollerblading, this park has so many exciting activities to do. The best part in my opinion is the rock climbing! The faster you go up the faster you can fall down and go up again, and it's very fun to race someone up the wall. Who would win in a race, you or your Little? Have a super fun day, and maybe you'll discover a new hobby. If you love rock climbing as much as I do, you should check out Brooklyn Boulders! They offer BBBS matches a 2 for 1 deal! Contact your Match Support Specialist to learn more.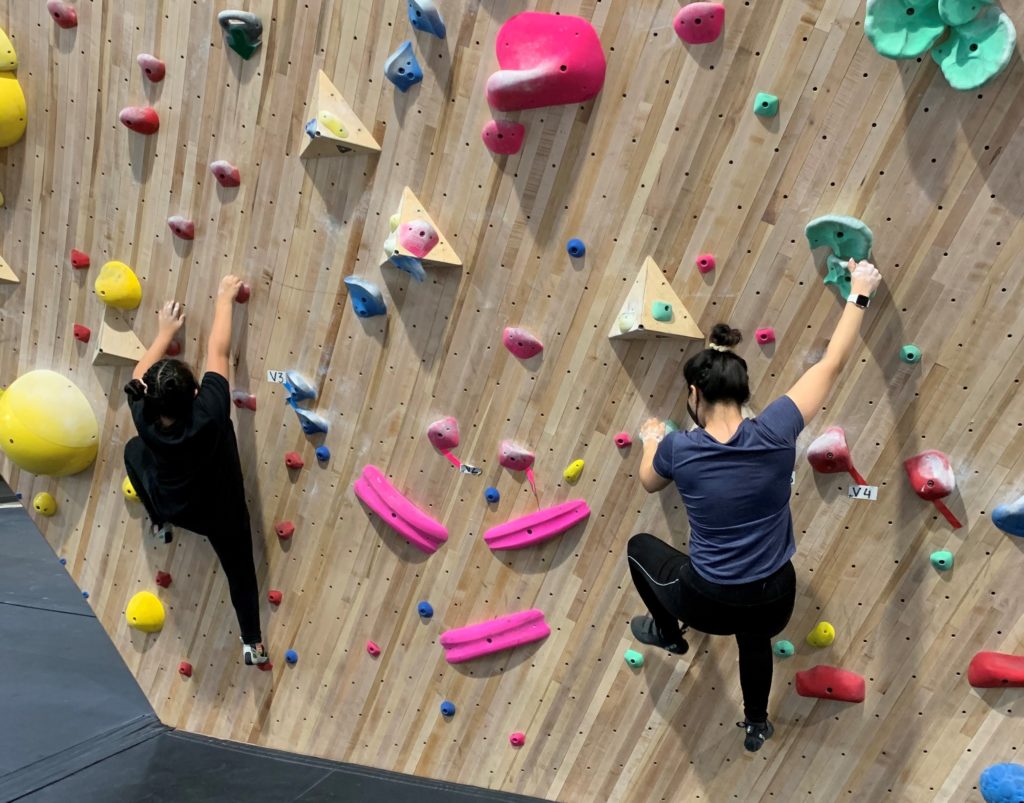 Chinatown Chill 
One of the city's liveliest neighborhoods is Chinatown. I loved trying all of the food there including dumplings, ramen, and my favorite: egg rolls. There is so much to check out together with your Little, like stores that sell souvenirs, bakeries, boba, karaoke, and more! Your Little will remember that you took them to experience all of the culture and awesome food and maybe get to try something brand new. Learn more about what Chinatown has to offer for your next outing.

Beach Days For Besties

Chicago beaches are an awesome place to chill after a long week. Unwind with your Little with a stroll or play volleyball together. I once had a bad week and went to the beach, and the feeling of peace that came over me was so refreshing. Beach days are cool days not just for your Little but for you too! Sometimes everybody just needs a self-care day, and there's no better place than the beach for you and your Little to kick back and relax.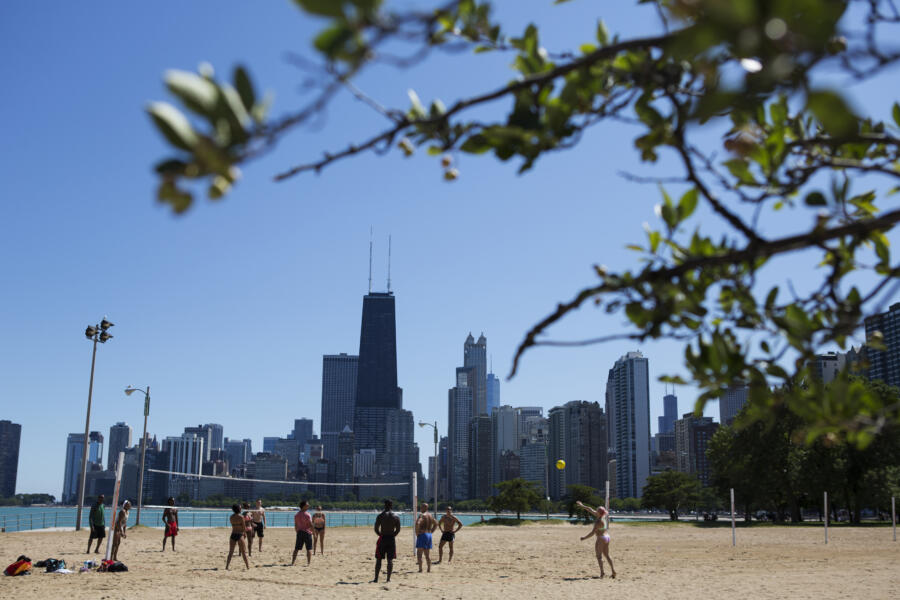 Hope this gives you some fun ideas for things you can do to explore Chicago. But these are only a few of the awesome places you can go this summer. There are hundreds of other places to explore in Chicago. I bet you're going to have the best time with your Little. Go out and adventure together! Because the best way to discover more of the city is to do so with your mentee. Interested in getting involved with BBBS. Get started today at bbbschgo.org/volunteer.