Zero Cost Ways to Help
We could not carry out our mission if it were not for our Bigs who volunteer their time, and thanks to our amazing donors we are able to make more matches than ever before. But we often get asked by our supporters about other ways to help Big Brothers Big Sisters of Metro Chicago (BBBSMC) that don't involve making a donation or signing up to be a Big. With that in mind we put together some quick and easy things you can do right now that can help make a difference without costing you a dime.

Like or Follow us on Social Media
Follow us on Facebook, Instagram, and Twitter. We post updates and stories often and would appreciate your willingness to share them with your networks. We would also love for you to share your own posts about us and tag us @BBBSChi on all platforms.

Review us on Google, Yelp and Facebook
Review us on Google, Yelp, and Facebook. These three sites all appear on the first page of Google results when people look for us online, and fair or not, potential volunteers and partners make decisions on whether or not to work with us based on the small number of reviews BBBSMC has received. So with that in mind, we would really appreciate you taking a few minutes to write about your experience with BBBSMC and leaving a review on any or all of these platforms. Thank you!
Hold a Birthday Fundraiser for BBBSMC through Facebook
Facebook has been investing in their fundraiser feature and 100% of donations made through fundraising on Facebook comes straight to us with no fees taken out. On your next birthday, we would appreciate it if you designated BBBSMC as the charity to support for a birthday fundraiser. We would love it if you shot for $250 raised as that amount is what is needed to take one child off our waitlist and match them with a caring, committed mentor. Birthday already passed but still want to help us out? You can hold a Facebook fundraiser any day. Whether it's for your upcoming anniversary, wedding, milestone, or for no reason at all, you can still hold a fundraiser and help us out. Thank you!
Tell Your Story and Help Fundraise on Instagram
It is easier than ever to fundraise for BBBSMC thanks to new features on Instagram stories.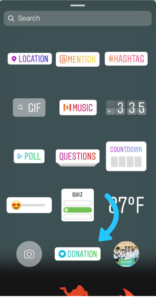 To get started, simply tap the donation sticker button after you've taken a photo or video in the Instagram Stories camera. Next, search for Big Brothers Big Sisters of Metropolitan Chicago. Once you've selected us, give the sticker a fundraiser title. You can customize the color by tapping the color wheel at the top of the screen.
Once you're finished, simply share your story to let your followers start donating and helping us to match waiting Littles with caring, committed mentors.
To see how much you've raised, just swipe up on the live story. The full amount of what you see in your stats will go straight to BBBSMC!
Subscribe to our Email Newsletter
Click here to subscribe and get agency updates, news, and stories direct to your inbox every month.

Put us in your Email Signature
If you are a Big Brother or Big Sister and are interested in adding an "I'm a Big" button to your workplace or personal email signature, reach out to calvert@bbbschgo.org and we'll send you one!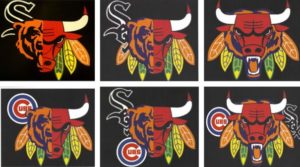 Donate Event Tickets
Have access to event tickets and want to pass them along to our matches? We often receive donated event tickets and offer these to our Bigs to use with their Little for a special outing. These tickets assist our Bigs in providing new experiences to the children. Examples of these tickets include professional sporting games (Bulls, Bears, Blackhawks, White Sox, Cubs, Chicago Fire), theater performances, concerts and community events. If you are interested in donating any tickets please contact tickets@bbbschgo.org.
**Please note: Many times, our matches cannot use tickets for daytime/afternoon games and events during the week. We do not want tickets to go unused, so it is best to contact us first before emailing or mailing your ticket donation.
To ensure timely delivery to our matches, we prefer to have ticket donations in-hand at least 48 hours in advance of the event. If you are donating electronic tickets, 24 hours advance notice is appreciated or just transfer them to tickets@bbbschgo.org.

Designate BBBSMC as your Charity of Choice on Amazon Smile
AmazonSmile is a simple and automatic way for you to support Big Brothers Big Sisters of Metropolitan Chicago every time you shop, at no cost to you. When you shop at smile.amazon.com, Amazon will donate .5% of the total purchase to our agency!
Simply sign in on smile.amazon.com and when prompted, type in Big Brothers Big Sisters of Metropolitan Chicago in as your charity of choice. If you are already registered with a different charity under Amazon Smile you can instead click here to change it to BBBSMC. It will keep our agency as your designated charity each time you sign in to the website. This is an easy way to give back to BBBSMC on the shopping you are already doing.
Tell a Friend
Tell a friend about your experience with us. You are our best messenger and we can't thank you enough for wanting to support BBBSMC in any way you can! You can refer a Big to our program here.