How To Be An Ally
BBBSMC believes Bigs are defenders of potential for their Littles, and it is important we take action now.
For those of us who are white, we must listen to the lived experiences of others, educate ourselves, and leverage our privilege to work against racism. It is not the responsibility of Black people, including your Little, to provide education or end racism. Rather, as a mentor to your Little, be open to what they have to share and be mindful of the grief and exhaustion they may be experiencing. Do not burden them by your own questions but support them in whatever ways you can. If you have a Little who is white, it is equally important to engage in these conversations and talk about what it means to be an ally in building a more just city and world.
As you look through these resources, do let us know if you find any particularly helpful or if there are additional resources that would be beneficial. If you have a resource you would like to share, please pass it our way. Just as you are there to support your Little, BBBSMC and your Match Support Specialist/Program Coordinator are here for any questions you have or support you need.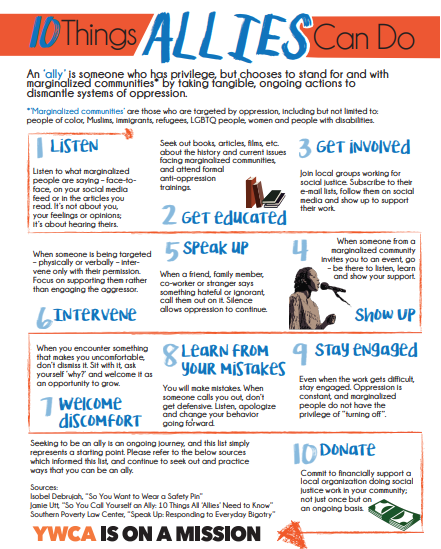 Websites/Articles For Education:
Local Chicago Organizations to Learn From
Instagram Accounts to Follow