Mentors Meet Their Match
Jim and Natalie Matthews met each other as mentors through our Site Based Program and went on to form life-changing relationships not just with their Littles, but with each other. Here are their stories in their own words.
Jim, Big Brother to Little Abdul
I joined Big Brothers Big Sisters my freshman year of college at Miami University in Ohio. 15 years later, I'm now a Big in the Neighborhood Mentoring Program in Uptown.
Big Brothers Big Sisters has been more than just a positive force in my life; it has been a cornerstone.Since becoming a mentor in 2004, the most significant events of my life have occurred. From my freshman year of college to graduation, from my first job to my wedding day, this organization has played a part in each moment. I met my wife, Natalie, through the program, and her Little Sister, Nancy, stood as a bridesmaid in our wedding.
I am exceptionally proud of my Little Brother, Abdul, who I have had the pleasure of mentoring and befriending since our own match began ten years ago. Watching his growth and maturation has been one of the most fulfilling and inspiring experiences of my life. Many youth involved in the program have faced adversity in their schools, communities, or their homes, but nothing has deterred Abdul from doing what is right. Abdul looks for ways to make a difference, like helping to organize a basketball game between local CPD officers and Uptown youth. It was an amazing example of how his actions routinely create a better atmosphere for his family, friends and community.
Natalie, Alumni Big Sister to Nancy, Alumni Little
During our five-year match, I got to watch my little, Nancy, grow through her formative years. She came to me for advice and guidance on everything from personal relationships, high school and the college application process. Most of our sessions together were just spent talking about whatever was on her mind. I'm so grateful for those hours spent just sitting across from each other at a table in Uptown - it's how I got to know my Little Sister.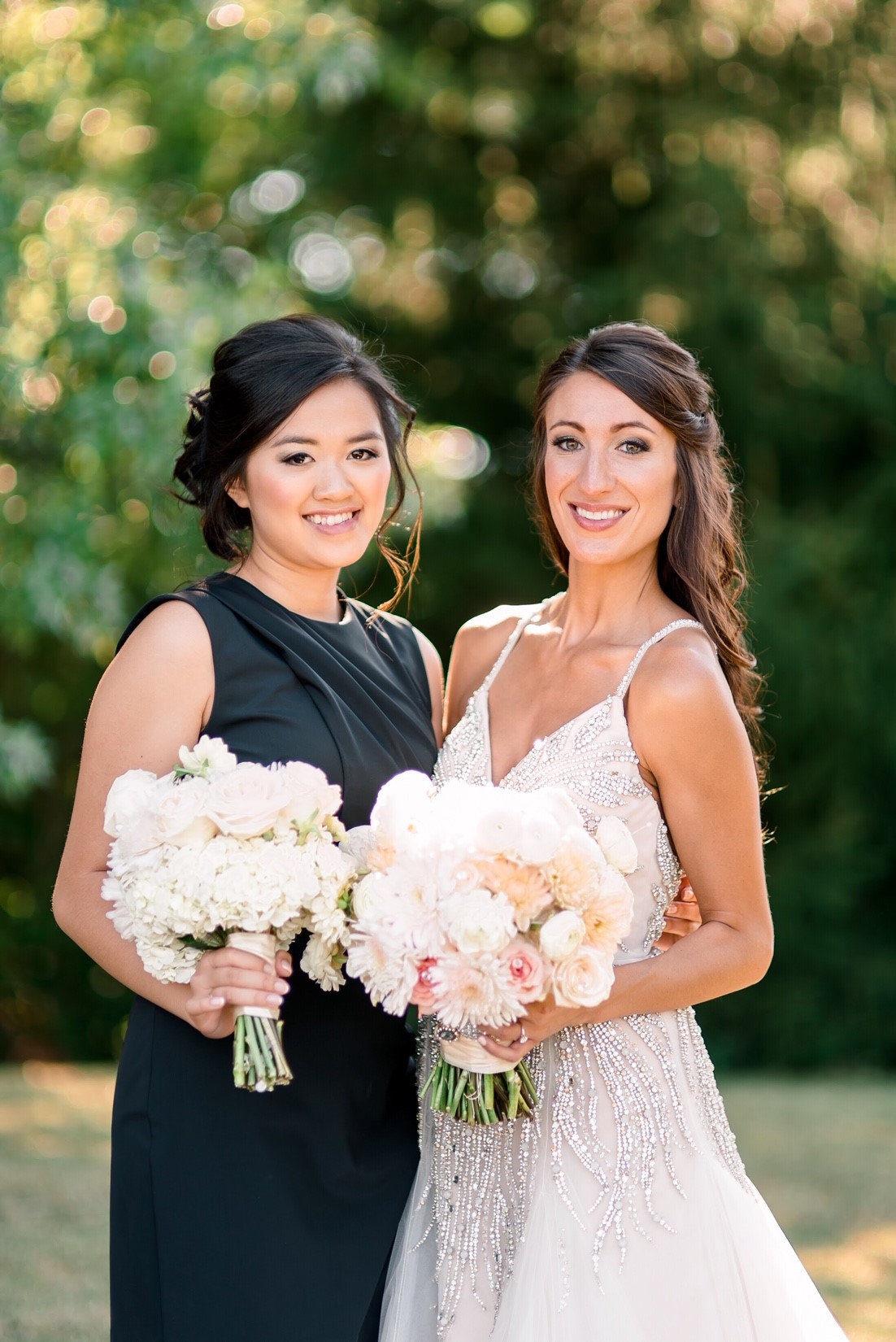 Nancy graduated a year early from Chicago's Lane Tech High School and went on to study pre-pharmacy at Wisconsin-Madison in 2016. Just days after moving into her dorm room, Nancy took a train to Chicago and then flew to Pittsburgh to stand up as a bridesmaid when I married fellow long-time Big Jimmy Matthews, who I met through the program. Time has flown by since then! Nancy is now in her first year of pharmacy school at Midwestern University, and I was so happy to attend the school's kickoff ceremony with her and her family in October.

Nancy and I have stayed in close contact over the years - I get to hear all about her tough classes, new friendships she's forging, and occasionally a hard decision or two. She's met my one-year-old daughter, and always asks me to send her pictures so she can show her friends and family. I often wake up to late-night text messages from Nancy, who's always been more of a night owl than me.
Big Brothers Big Sisters has impacted my life in more ways than one. It has introduced me to a side of Chicago that otherwise I wouldn't know. From it I've gained a little sister, new friends, a softball team, and my incredible husband (a nice bonus!). Now that I'm no longer a mentor, I'm staying connected to BBBS through its Leadership Board, a group of young people dedicated to the success of the organization, and to ensuring that more kids like Nancy have bright futures.
We are in need of new mentors in our neighborhood programs like the one where Jim and Natalie met and mentored. If you're interested in learning more about these programs and how to get involved, email delangel@bbbschgo.org or attend one of our upcoming info sessions.
Natalie at Nancy's white coat ceremony earlier this year.