Mentors Making a Difference from a Distance
Big Brothers Big Sisters mentors know how to make a difference in the lives of youth across Chicagoland. But due to the COVID-19 pandemic, they've had to get creative. We wanted to highlight some of the great work our mentors are doing to counteract isolation and make a social impact while keeping their social distance.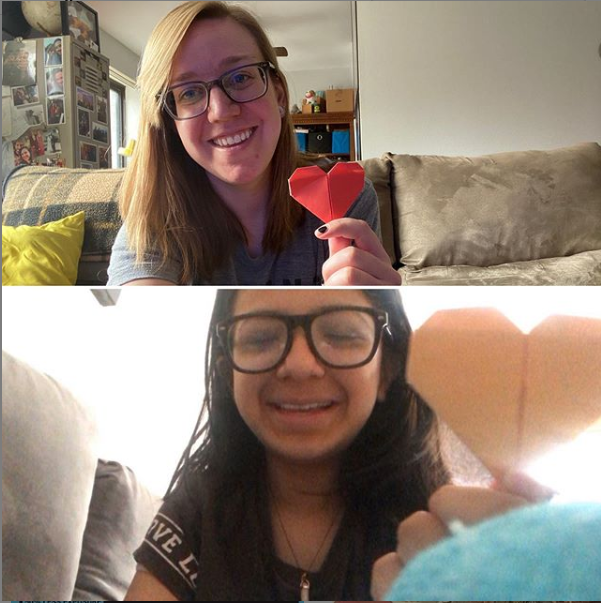 Big Sister Jenny sent us this photo from her recent FaceTime outing with her Little Carla. Carla taught Jenny how to make origami hearts and the two talked for over two hours!
Big Brother Matt has unique ways to keep in touch with his Little Brother Marrion while keeping their distance. Matt said during their first phone call since being quarantined, Marrion has already gotten bored with mindless TV watching. Matt encouraged him to begin writing an original comic book, something he has gotten really into lately. Arriving in the mail a few days later was a Black Panther comic and a LEGO set. Marrion sent Matt a picture of the LEGO set that he assembled right away, and he told Matt he was looking forward to building the "hot rod" version of it this weekend. 
Big Sister Lindsey caught up with her Little Ja'Maya on Google Duo and played Guess Who? "at least 10 times." Yahtzee is apparently up next this weekend. Lindsey wrote to us saying "It was great to see her and to hear how she's adapting to virtual learning and being home with her siblings all day. It really made my day too."

"COVID-19 can't stop us from showing our Littles some love!" wrote Bigs Samantha and Jake who put together these care packages filled with their favorite snacks, coloring books and a model car to send to their Littles while in self-isolation.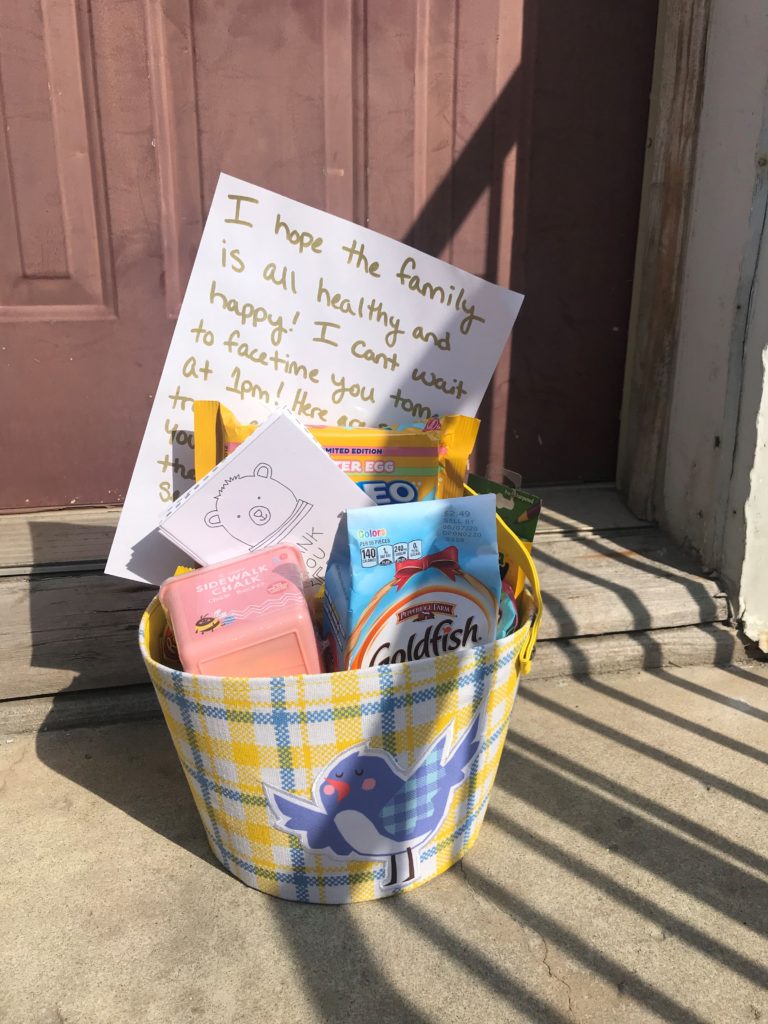 Our Bigs have been putting together care packages for their Littles with some of their favorite things along with some encouraging words. Shout out to Bethany for sending in this image and putting in the extra effort!

Sometimes learning happens through simple conversations and new experiences, but sometimes it's complicated and involves fractions and Facetime. The common denominator for Little Brother Evan is his Big Brother Dan who is there to help no matter what.
Thank you to all of the mentors who continue to spend time with their Littles at a distance. Have a story about making a social impact while keeping your social distance? Send it to us or tag us @BBBSChi.