Giving Thanks - A Thanksgiving Holiday Recipe From Our Family to Yours
For so many of our matches, a meal is what first brought them together. It's a part of shared milestones, conversations, and traditions. For Little Sister Ariana and her Big Sister Lauren, a meal is what makes them feel like family.
Matched since October 2020, Ariana and Lauren started their match completely online and their first-ever virtual activity was spent baking cookies together. They swapped recipes back and forth all winter, preparing meals step-by-step via Zoom. Then they'd usually settle down and enjoy eating their hard work while watching a movie or show on Netflix together. Lauren and Ariana have worked their way through the BBBSChi cookbook and tried recipes from other matches - Oreo pie was a standout! And since Ariana is one of six siblings, her baking treats never went to waste.
Now that Lauren and Ariana can meet in person, they've tried new things together, like a trip to the Chicago Botanic Garden, and combined their mutual love for cats and games into one of their most memorable outings at a cat arcade. But they still do lots of in-person baking together too. Most recently they baked a chocolate pumpkin cheesecake and you can try the recipe out for yourself below!
Looking back on their time together, Lauren tells us that one of the coolest things is seeing how much she and Ariana have both grown. When Lauren first signed up during the pandemic she did so as a way to give back and help her community. But she was surprised by how much of an impact it has had on her own life as well. Lauren says that Ariana really feels like a sister to her, and that "she is a light in my life." When they first met, Ariana was reserved and soft-spoken, but today she has a "spark in her and has become such a confident young woman." Now at 17, Ariana is applying for college and thinking about her future – a future that Lauren has no doubt she'll continue to be active in. After all, she's now a part of the family.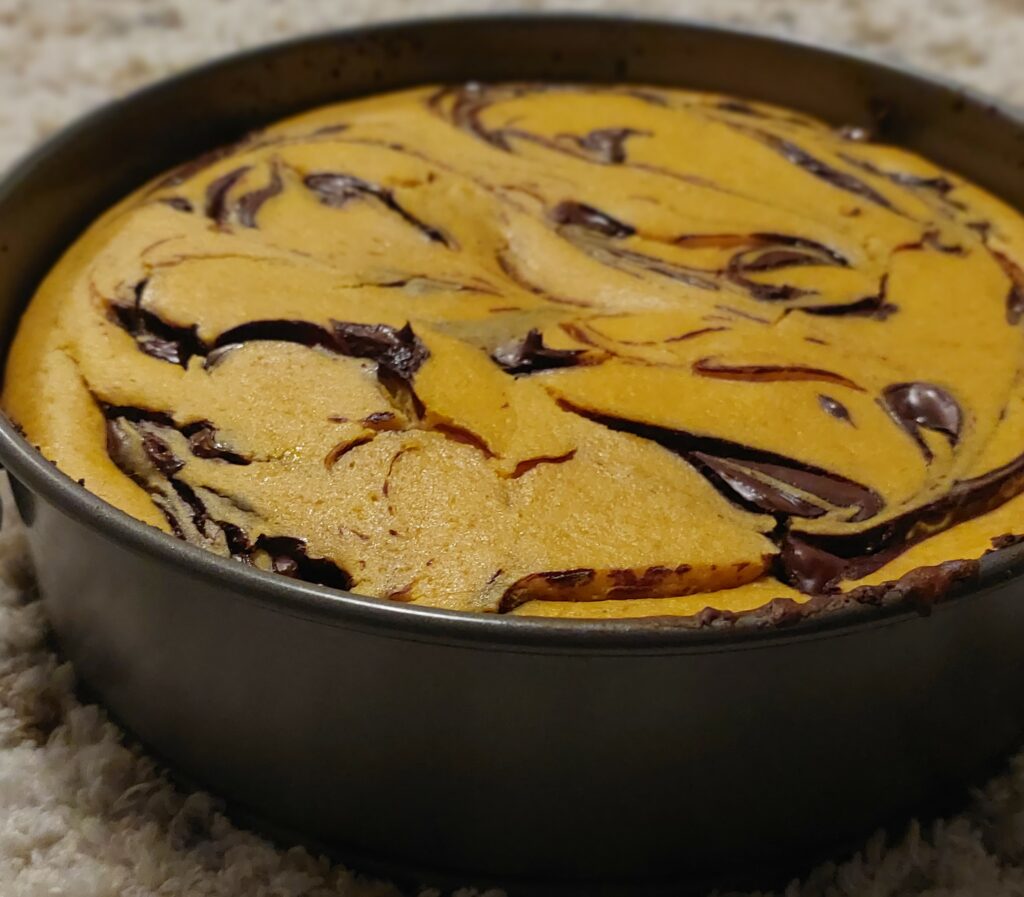 For extra help on getting the swirls perfect, here is Ariana showing you how it's done!
Looking to start your own recipe club? Sign up to be a volunteer or enroll your child today!