Giving Thanks - A Holiday Thanksgiving Recipe From Our Family to Yours
For so many of our Bigs and Littles, a meal is what first brought them together - and what continues to make them feel like family. Just ask Little Brother (and aspiring chef) Da'Mare and his Big Brian.
Last year, we caught up with Da'Mare and Brian as they began their "Dining with Da'Mare" video series and shared their favorite holiday recipe of Glazed Pumpkin Donuts. We wanted to check back in and see what was on the menu this year…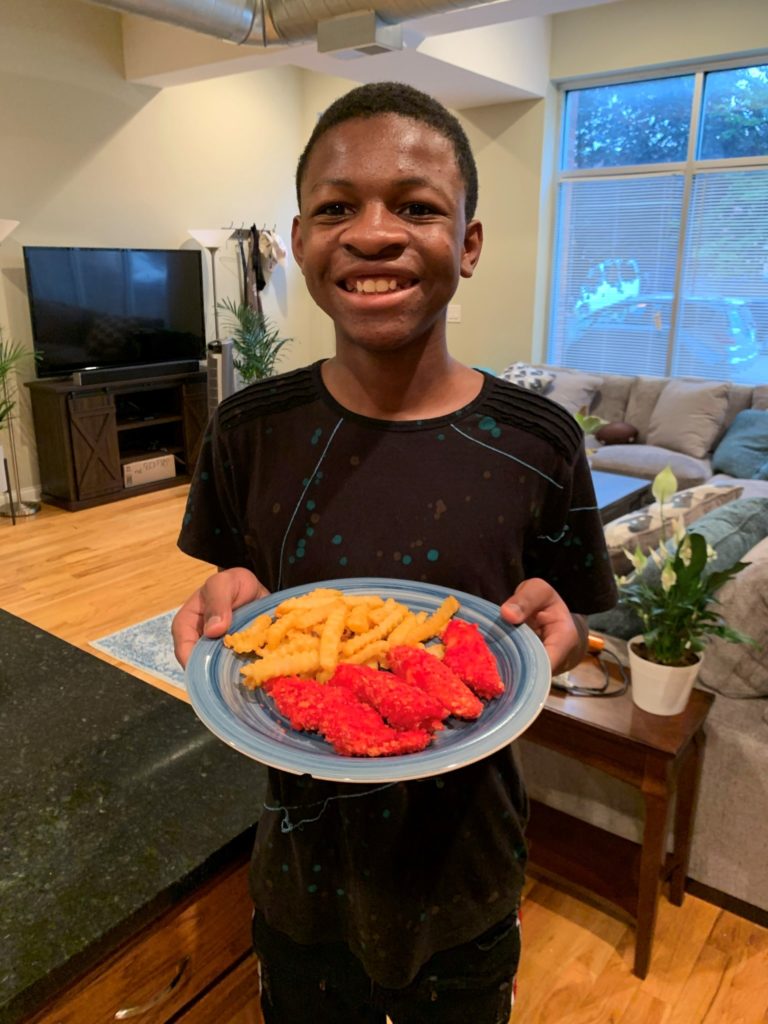 While sharing recipes has become a Thanksgiving tradition, Brian and Da'Mare wanted to spice things up this year for a nontraditional take on a main dish. Who needs turkey when you can celebrate over Flaming Hot Chicken Tenders?!
Beyond sharing new recipes together, Brian and Da'Mare have been busy sharing interests, adventures and milestones. Over the past year, they ventured around Chicagoland - everywhere from Six Flags to the Auto Show. And when Brian traveled to Mexico, Da'Mare tagged along via FaceTime. But the most memorable moment from 2021 was all about family: Da'Mare's mom recently got married with Big Brother Brian as a groomsman by their side! Their next outing will be another family occasion – cooking up a breakfast together this Thanksgiving!