Announcing Our 2021 Bigs of the Year
Meet Big Brother Jordan and Big Sister Molly, our 2021 Bigs of the Year!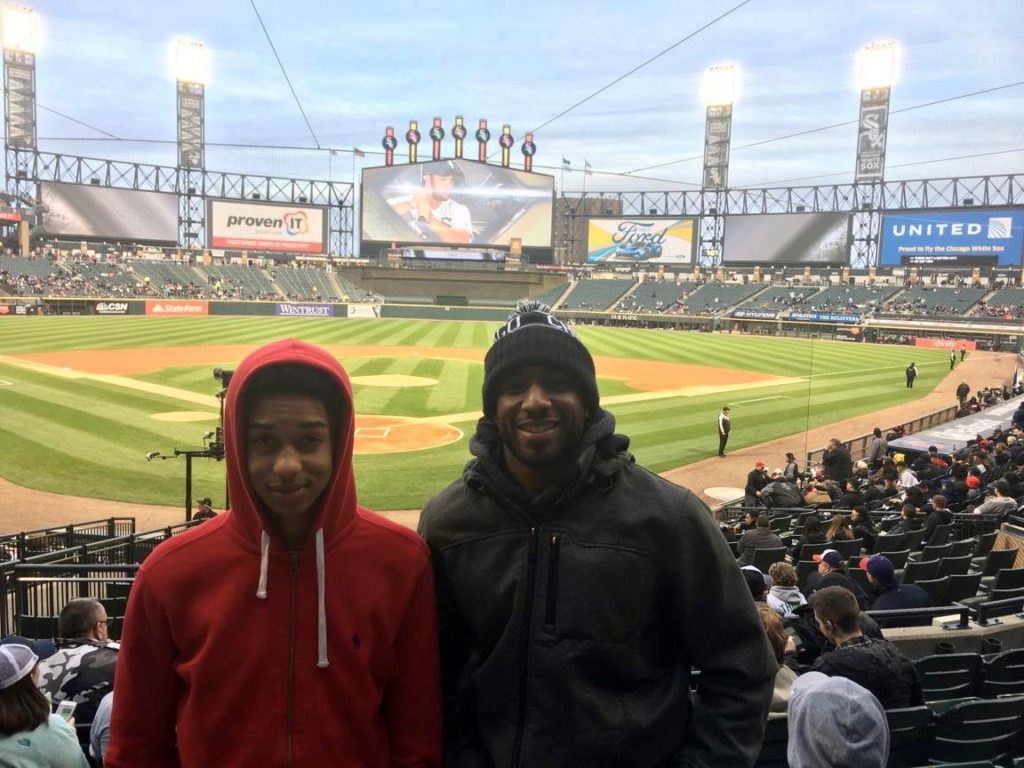 Big Brother Jordan has been matched with his Little Brother Omari for eight years, and their bond is unbreakable. Jordan is "10 times what I would have asked for in a match and shows that every day on every outing," says Omari.
The two have done everything together from playing basketball, to seeing Chicago's museums, to taking advantage of the Chicago food scene, to just talking about life and future plans. They have become deeply intertwined in each other's families – from weddings and birthdays to Omari being one of the first people to meet Jordan's children when they were born, becoming like a big brother himself.
"When I look at him, I see what it's like to be a positive role model and successful Black man in today's society." Omari tells us that part of their match was setting goals that helped him not only get into every college he applied to, but also qualify for some of the top scholarships and network with people he never thought he would meet. "I honestly can't imagine how different my life would be without Jordan in it. I know I wouldn't be doing as well as I am now."
Omari will be attending Florida A&M University in the fall – his top choice! When asked about his plans heading to college and if he and Jordan will stay in touch, Omari tells us that even though the program is coming to an end, "I feel like our relationship will last forever and I know Jordan does too."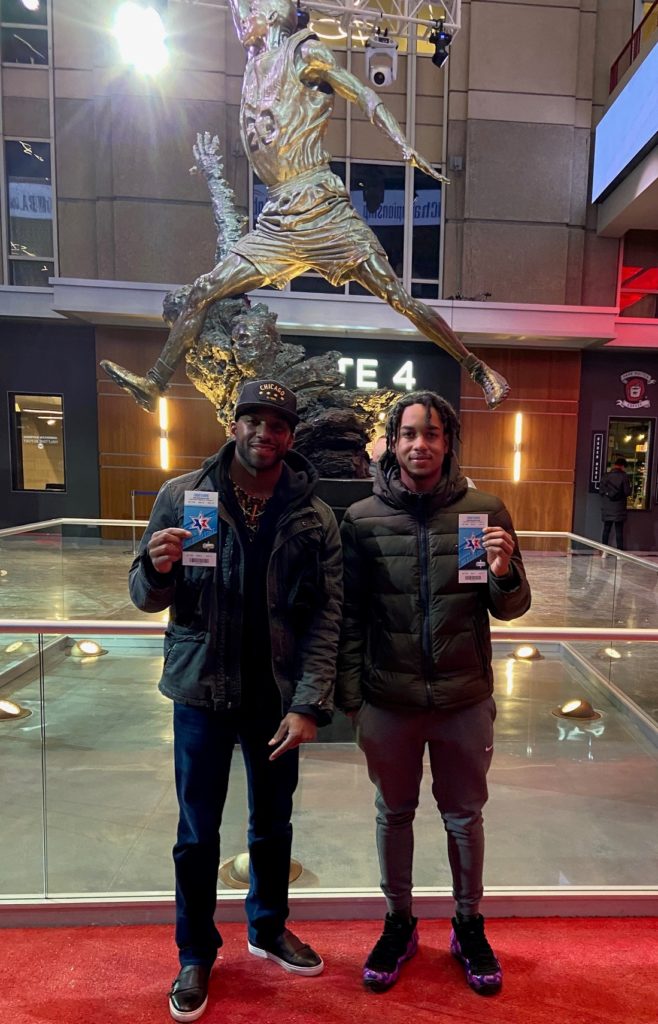 Big Sister Molly has been matched with Little Sister Sabine for three years in our Deloitte Workplace Program with EPIC Academy. Molly makes everyone around her feel comfortable no matter what the topic may be or who she is with, she'll always lend you her ear and be there for needed advice.
During quarantine while working remote and helping her daughter navigate virtual classes, Big Sister Molly still made time for the program. "Molly is nothing short of amazing in how she shows up for her Little," said Paris Jackson, Program Coordinator. I think what makes Molly such a special Big is that she doesn't think she's doing anything special at all – she's just someone doing their best and supporting a young person who is trying to figure it out. And while I'm sure Molly won't take any credit for it, I know that her guidance and encouragement over the course of their match has made a real impact."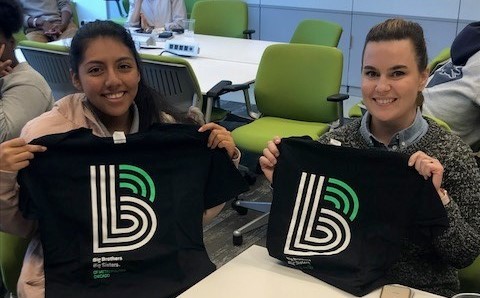 "I've learned so much from Molly over the years," said Sabine. "I've learned that hard work is a key attribute to becoming successful, but I also learned that taking care of your mental health is important to keeping yourself sane in that same journey. I can definitely assure you that my emotional intelligence has improved for the better."
Despite the hardships of the past year, Sabine and Molly have both flourished. Molly took on a new professional role, and Sabine was named Valedictorian at her High School. While that may have previously been something Sabine would be shy about, she also learned from Molly that it is ok to "be proud of yourself when you have worked hard and you don't have to humble yourself when you accomplish great things."
Sabine will be entering Purdue University this fall pursuing a major in mechanical engineering. She has her career goals set on designing self-reparative robots for industrial and military workspaces. "My Big has always been one of my top fans, encouraging me to do what challenges me. Having a person that wants you to be successful from the beginning means a lot when you are only at the starting line."
While Sabine and Molly will no longer meet every other Wednesday, we know they are each other's biggest fans for life, and they will continue to cheer for one another, while also supporting each through the tough times.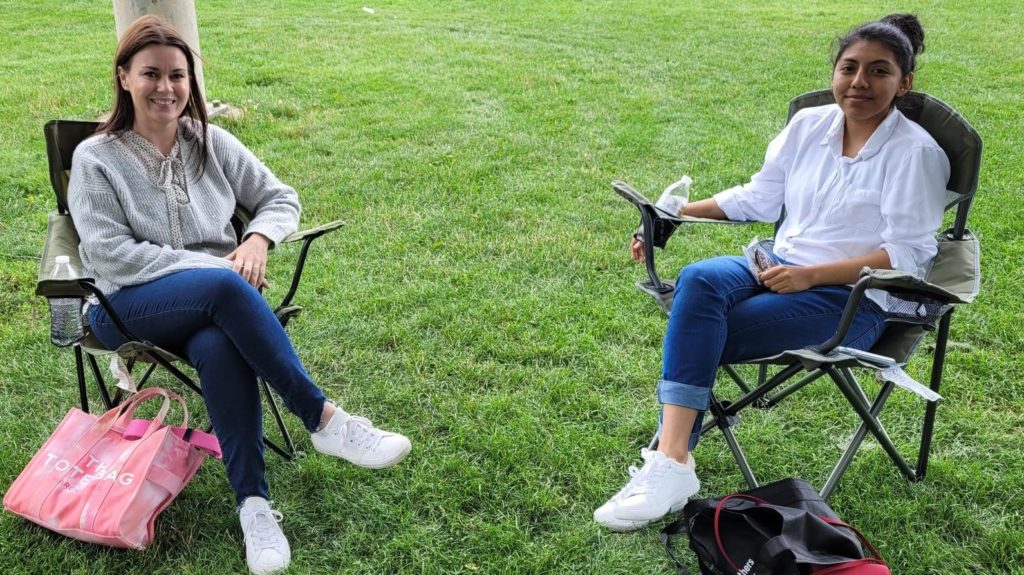 Molly and Jordan are just two of the amazing Bigs who have dedicated their time to mentoring a child in their community. These Bigs applications were reviewed by a committee of BBBSChi Board Members and supporters. But, while their stories are amazing, they are not unique. Every Big in our program is incredible and wants nothing more than to help a young person succeed in life. Thank you to all of our Bigs for their time and dedication, you are the reason that BBBS is the organization it is and we could not be more grateful.
Are you feeling inspired and ready to help a young person reach their full potential? Take the first step today.