5 Reasons to Support BBBSChi on Giving Tuesday
Today is Giving Tuesday, an international day of global generosity. As you're planning out your day of giving, we hope you'll consider 5 reasons why your gift to Big Brothers Big Sisters of Metropolitan Chicago will transform your community and help to defend the potential of youth.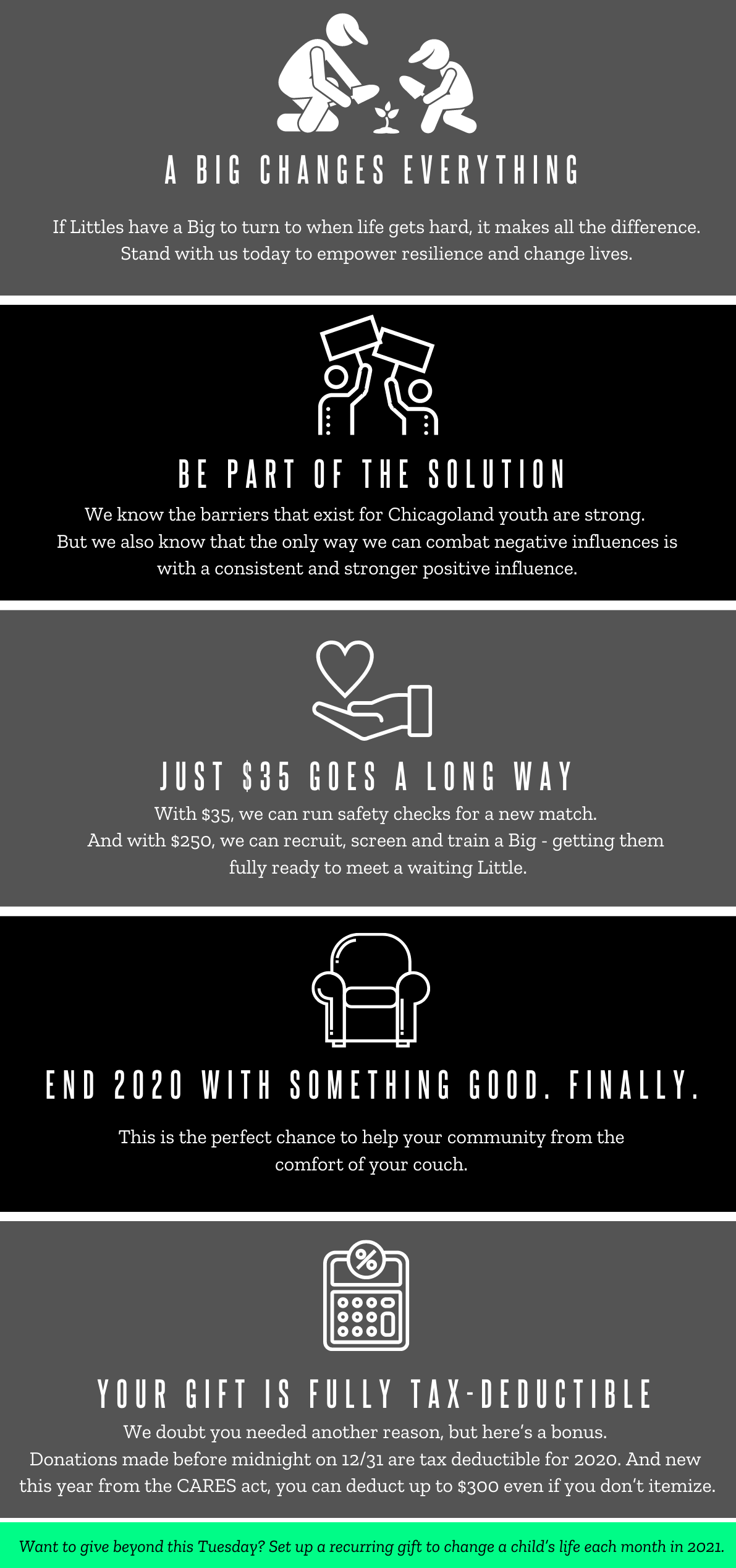 Can't make a donation today? Consider starting a Facebook fundraiser for Giving Tuesday instead and telling your friends why BBBSChi matters to you!