2023 Mentoring Matches of the Year
BBBSChi is pleased to announce that we are awarding two Matches of the Year to Big Sister Haley and her Little Sister Jocelyn as well as to Big Brother Zac and his Little Brother De'Andre.
Big Sister Haley and Little Sister Jocelyn
Haley and Jocelyn were matched over six years ago and are preparing to graduate from both the BBBS program and from high school later this year. This means that lately they've been taking the time to celebrate together, everything from Homecoming dances and SAT scores to career and family goals.
Earlier this year, Jocelyn stood by Haley's side as a bridesmaid in her wedding. And as college prep time neared for Jocelyn, Haley made it a priority to help her study and find different options for post-graduation plans. "I think our match really represents how BBBS is changing lives for the better," said Haley. "Jocelyn's first year of high school was virtual so it was incredibly hard to stay motivated and focused. But we both kept working, and Jocelyn went from struggling in school to having almost a 4.0 GPA and applying for colleges."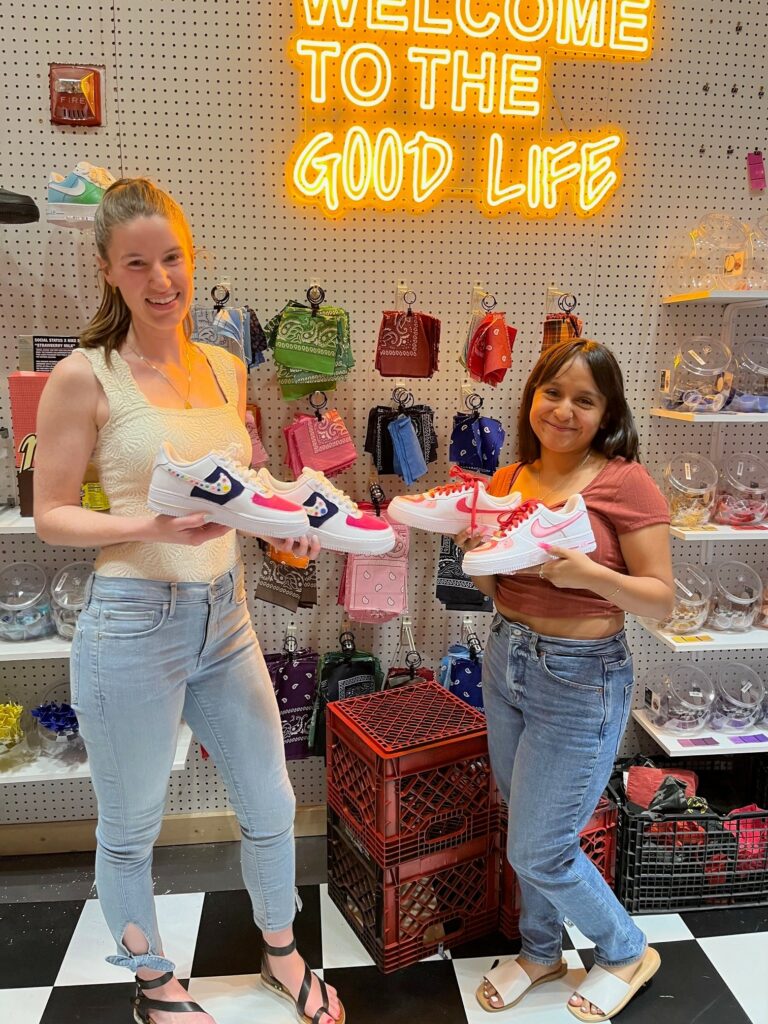 And it was in those college applications where Haley was able to see her true impact. When she opened the application to help proofread, Haley learned that Jocelyn had written her college essay about their transformational experience together in Big Brothers Big Sisters. "From this relationship with my mentor," Jocelyn stated, "I've learned that I should take my future seriously, that I could want more for myself. Haley always pushed me to do my best and that was enough for me to keep going." Jocelyn continued in the essay "I want to help young Latino girls like myself who don't see the whole picture of their future and what life holds for them just like Haley did. She brought everything to light for me."
Haley and Jocelyn have grown together over their time in BBBS and truly embody what it means to be sisters: celebrating each other's wins and being there for each other no matter what. Even though Jocelyn is getting ready to graduate in the Spring, Haley knows this is just the beginning of the memories they'll make together.
Big Brother Zac and Little Brother De'Andre
Zac and De'Andre (Dre) will be the first to tell you that the impact of mentorship truly goes both ways. Together they have pushed each other to grow, experience new things and evolve creatively — holding each other accountable for monthly, annual and long-term goals they set with each other every year.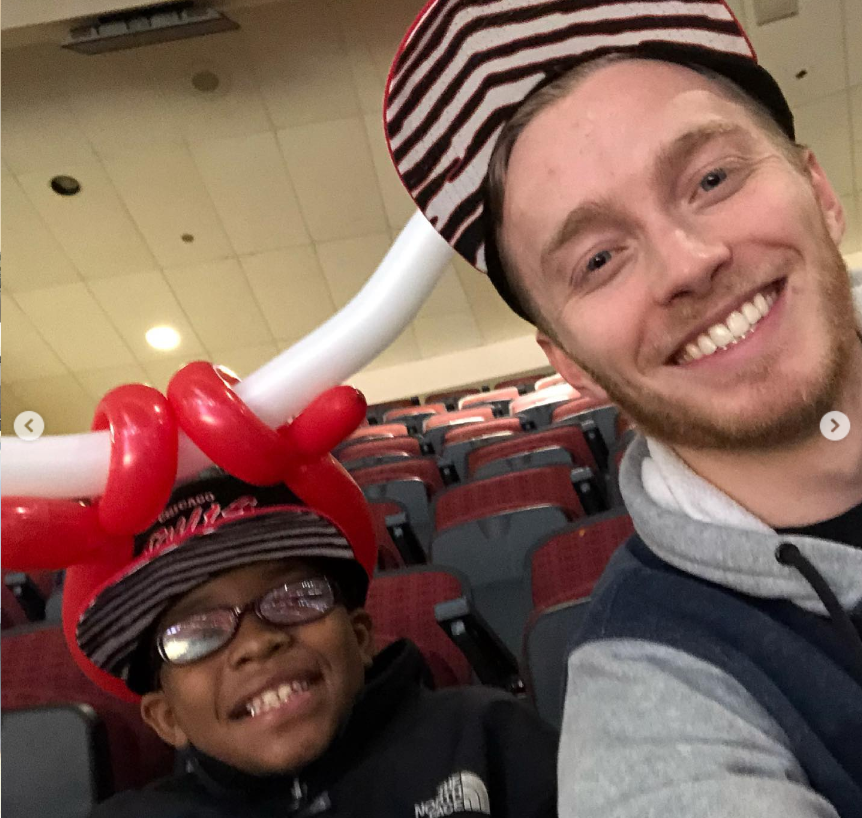 During the COVID lockdown, they found creative ways to share their interests as Zac delivered recipe ingredients to Dre's home and they cooked together over FaceTime. They continued their foodie journey after lockdown visiting restaurants and building food reviews on TikTok. You can check out the "Chicago Food Detectives" next time you're scrolling. And while they are loving eating their way through Chicago, Zac makes sure to strike a balance between fun outings and growth opportunities. Zac has dug into video editing software so they can enhance their TikToks and Reels, but also to expose Dre to video production as a potential hobby or career.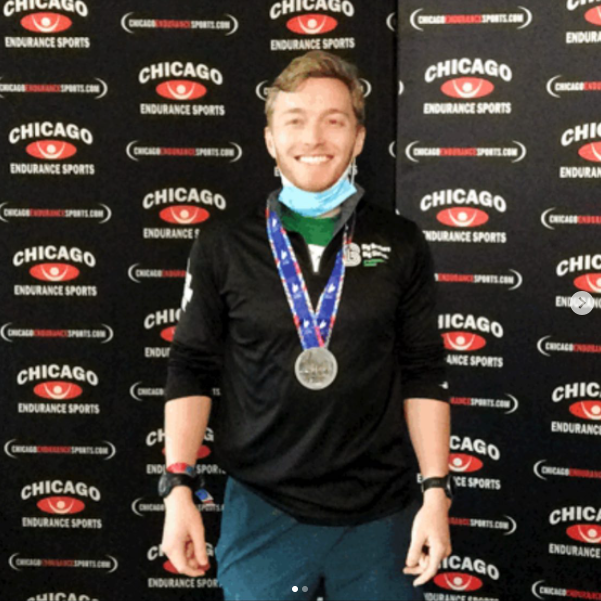 Zac's friendship with Dre has inspired him to advocate for BBBS in both his personal and professional life. Last year, Zac ran the Chicago Marathon for Team BBBSChi and this year, he brought in his consulting firm to help BBBSChi launch our first ever Bigs Leadership Council — enhancing the volunteer experience and community and giving more of a voice to Bigs in BBBSChi planning and programming.
We're so excited to celebrate Haley & Jocelyn and Zac & Dre as our 2023 Matches of the Year! Every mentoring match is unique, but we love that these matches have pushed each other to expand beyond their comfort zones and grow together into true members of each other's families. Keep reading for some more highlights from our Matches of the Year, and if you're inspired to get involved yourself, please take the first step towards inspiring potential and sign up to volunteer today.
Rapid Fire Questions with Bigs Haley & Zac
What 3 words would you use to describe your match?
Haley: Meaningful, adventurous, and ever-changing
Zac: Spontaneous, goofy and supportive
What is the most important thing you've learned from your Little?
Haley: How to step outside my own viewpoint and assumptions and consider how other people's backgrounds, experiences and family dynamics impact how they view the world - I've been able to see things from a completely different lens.
Zac: To try new things and challenge myself repeatedly. And De'Andre's mother has been such a great example to me, as she always leads with love. They inspire and encourage me as I seek to reach my own goals in life, whether it's being a better sibling, friend, consultant, or even a marathon runner.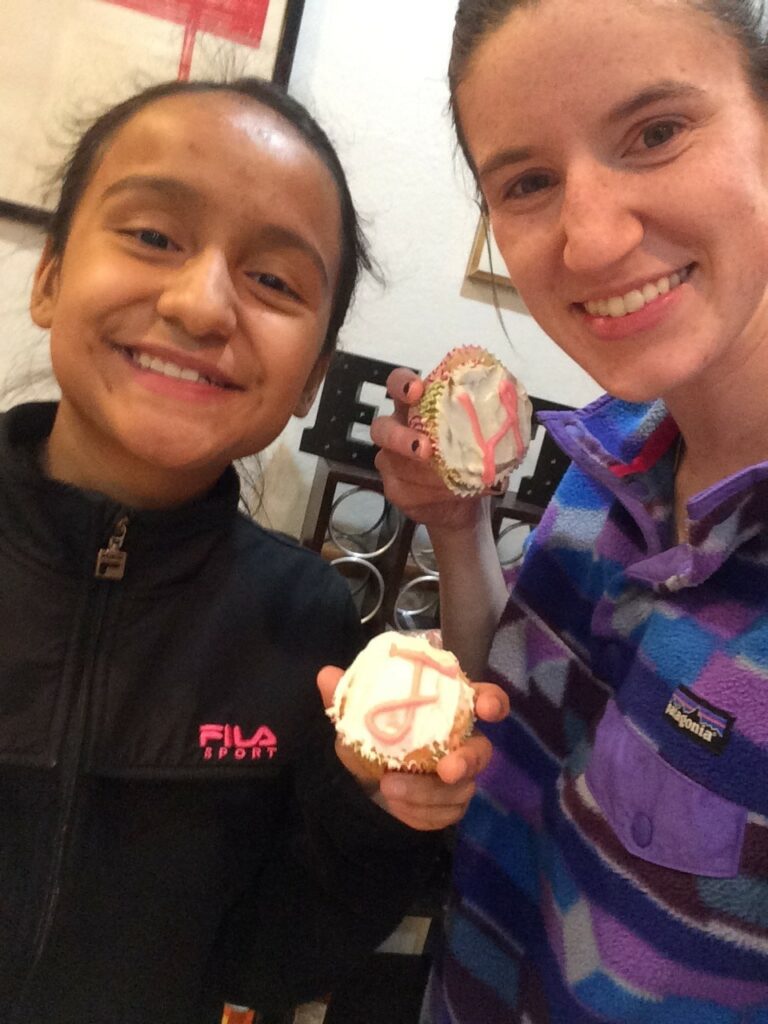 What have been your most memorable outings?
Haley: Last fall, we toured college campuses and it made everything feel real for Jocelyn, getting her excited for the opportunities that could be open to her. And every winter, we have a tradition of creating and delivering cards to those who could use a little more joy around the holidays.
Zac: For us, I think the most impactful outings are those that are simpler and repeatable. Like grabbing food or playing battleship at the park. Low stress. A time to chat about what's going on in life or just tune out some of the noise.